IT Support For Business
IT Department OnDemand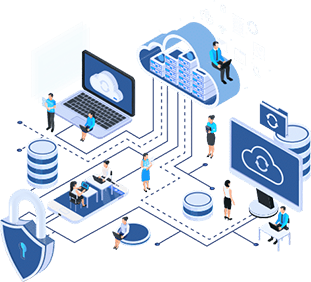 With the growing power of the Internet and specialization of IT services, Small and Medium Sized Businesses no longer need to have a dedicated "IT Person" on the payroll. Our IT Support team can serve as your "On-Demand" IT department, handling all forms of installation, maintenance, upgrades and emergency support at a rate far less than a dedicated employee.
As new hardware and users are added, new software is deployed, and upgrades are required, our team provides a comprehensive solution for your business. We will become experts on your infrastructure and systems, so when any IT-related work is required, we will be able to work quickly and efficiently on the technical work, while keeping communication with you and your staff high.
Our goal is to streamline our services, ensuring that any IT-related work does not hinder your ability to run your business.
IT Department Consulting and Assessment – 1 Hour – $75
IT Department OnDemand Support Visits – On Site — $100 / Hour
IT Department OnDemand Remote Support Sessions — $20 / Half Hour