Welcome To Action Computers
Action Computers was founded in 1993 and specializes in refurbished laptops, desktops, LCD's and more.  Action Computers is the largest buyer and retailer of used computers in Colorado.  We also have a full refurbishment process for any computer sold and sell over 20,000 computers a year!  We are experts in purchasing used computers from individuals or large multinationals and have a safe and secure process to eradicate data.  Our repair department is top rated, completing over 500 repairs a month!  We use industry leading techniques and software to ensure your well-informed and comfortable with your repair.  Businesses trust us with their computers too!  We use industry leading MSP software to remotely monitor and repair computers before issues arise.
Our founders have 1 simple requirement: take care of the customer!  At Action Computers, the customer is treated like family.  Feel free to visit our Denver or Arvada locations, or shop online.  You'll be glad you did.  Thank you for choosing Action Computers!
Jeff Myers
Vice President of Operations, Action Computers
303-759-1668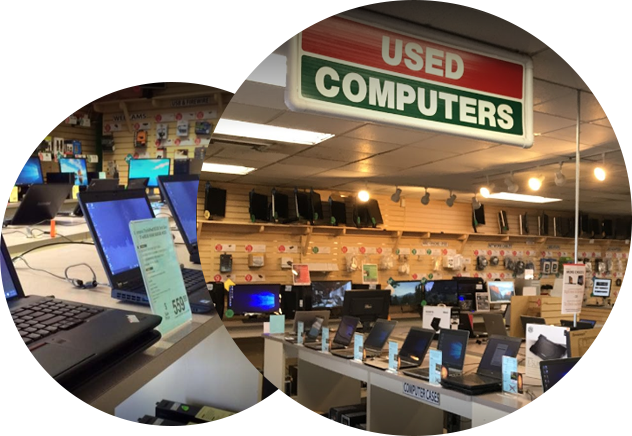 MacBook

iMac

iPad

iPhone

Desktop

Laptop
MAC
We Buy MacBooks, iMacs,
iPhones and more!
Sell your Apple or PC products to us and get CASH! We buy it all – from Macbook to Surface. iPhone to iPad. We want your used equipment! We pay competitive prices and make sure your data is removed.
SAFE
SECURE
NO UNCOMFORTABLE SALE
CASH RIGHT AWAY
Why sell your
equipment to us?
We have a storefront
We're local
We pay immediately
We clear your data
No uncomfortable sale
Watch Offers Video
Watch Our Videos
We are trusted by more
than 99,800 clients
TESTIMONIALS
First time visiting & they resolved my issue of saving pics from an old laptop. Went back the next day to save hard drive from an XP unit & recycle items. Logan was extremely helpful. Recommend visiting/calling here before going to big box stores.

Gene Clarkie
06:38 17 Feb 21
The entire staff at this location are awesome!! thank you thank you!I have coming here for almost 10 years now and they have a customer for life now....

I needed a monitor for remote teaching and Action Computers set me up! Great service, quick, and good price!

Just bought a computer and had a couple upgrades put in before I took it home. They were inexpensive, knowledgeable and had a very quick turnaround time for getting the upgrades done. Faster than they quoted me even. A very pleasant surprise!

Michael Batch
06:40 19 Jan 21
I needed to purchase 3 computers and monitors. Dean was very helpful and took his time making sure he matched me with the best matching monitors.I will be making all my future computer purchases here with action computers.Customer service incredible!

Johanna Hernandez
00:12 18 Feb 21
Began with a negative experience but Action Computers went above and beyond and offered outstanding customer service.

I've had positive experiences at Action Computers. I had previously brought in an old, non-working external hard drive and they were able to salvage the...

This is basically the best computer shop in Colorado. I came in looking for a new monitor. I've always wanted dual monitors on my personal computer, but...

Been coming to Action over the years and they've always done a great job and super friendly. But I had to get my 85-year old mother's computer updated,...

These guys Are AMAZING! So helpful, genuine and kind. I've already bought 5 items from them and refer many people! I feel like I'm taking a step back in 1980 computer store( I mean that in a meaningful, nostalgic way); Computer guys who love their job and throw funny computer jokes!

Sarah Davis
17:17 04 Mar 21
ACTION COMPUTERS
Latest Blog Posts
UPDATE 7/2/2020: We'd like to thank our customers for their continued support! Action Computers is OPEN and offering all normal services and products. Masks are required in the Denver location per the City and County of Denver restrictions. Masks are encouraged at our Arvada location. We also offer curbside pickup and drop off, along with […]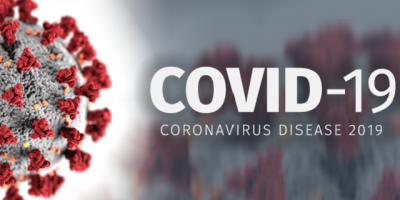 UPDATE 4/01/2020:  Action Computers is considered to be an essential business and will be OPEN for business during the Colorado statewide stay at home order. You are allowed to come to our store during the stay at home order, per page 4, section III #1 to obtain equipment to work at home. Items like laptops, […]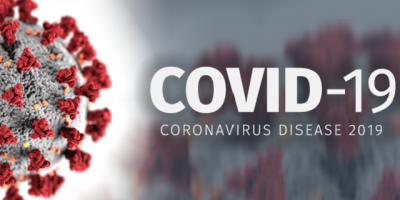 Why pick us? We're locally owned, have been in business since '94 and we sell high quality computers for value prices. Don't be tricked in to buying a low quality computer that will fail quickly. Get something that will last! 134 ratings on Google and a 4.5/5 star rating with REAL, HONEST reviews don't lie! […]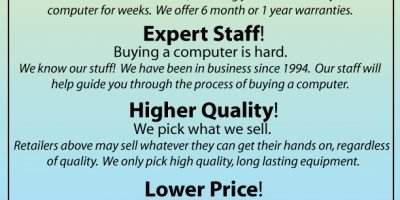 We are OPEN! To learn more about our changes and practices during COVID-19, please follow the link below