Businesses, we are here for you!
With the growing power of the Internet and specialization of IT services, Small and Medium Sized Businesses no longer need to have a dedicated "IT Person" on the payroll. With over 30 years of computer and infrastructure experience, Our IT Support team can serve as your "On-Demand" IT department, handling all forms of installation, maintenance, upgrades and emergency support at a rate far less than a dedicated employee.
As new hardware and users are added, new software is deployed, and upgrades are required, our team provides a comprehensive solution for your business. We will become experts on your infrastructure and systems, so when any IT-related work is required, we will be able to work quickly and efficiently on the technical work, while keeping communication with you and your staff high. Our goal is to streamline our services, ensuring that any IT-related work does not hinder your ability to run your business.
IT OnDemand Solutions
A dedicated IT department is an expense that many small businesses just can't afford, and shouldn't have to worry about. Let us be your IT department. Our expert technicians and IT assistants are available for very reasonable rates when you have a problem, and won't cost you an arm and a leg to just sit around when things are running smoothly.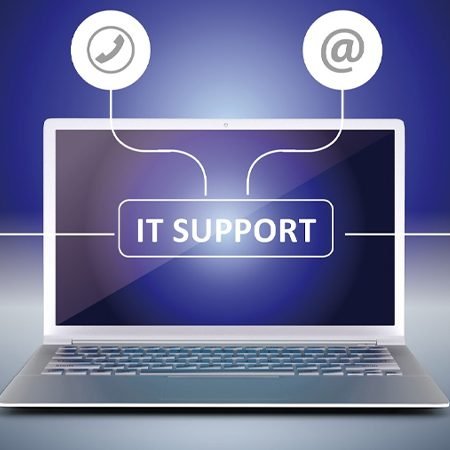 IT Support
Have a one-off problem that needs fixing? Our Corporate In-Store, Remote Fix, and On-Site solutions are competitively priced and our technicians are the best in Denver. Our technicians have worked in the industry for years and this is their career, not just a summer job! You will see the same familiar face every time we work on your computers. We are standing by and excited to help you in any repair situation!
Managed Service Provider (MSP) and Ongoing Support
Our MSP program not only monitors your systems 24/7, but also offers perks like discounted repairs, free consultations, bundled services, ongoing tune-ups and more! Learn more about our MSP program by clicking here.